A new portfolio site for the award-winning London-based studio.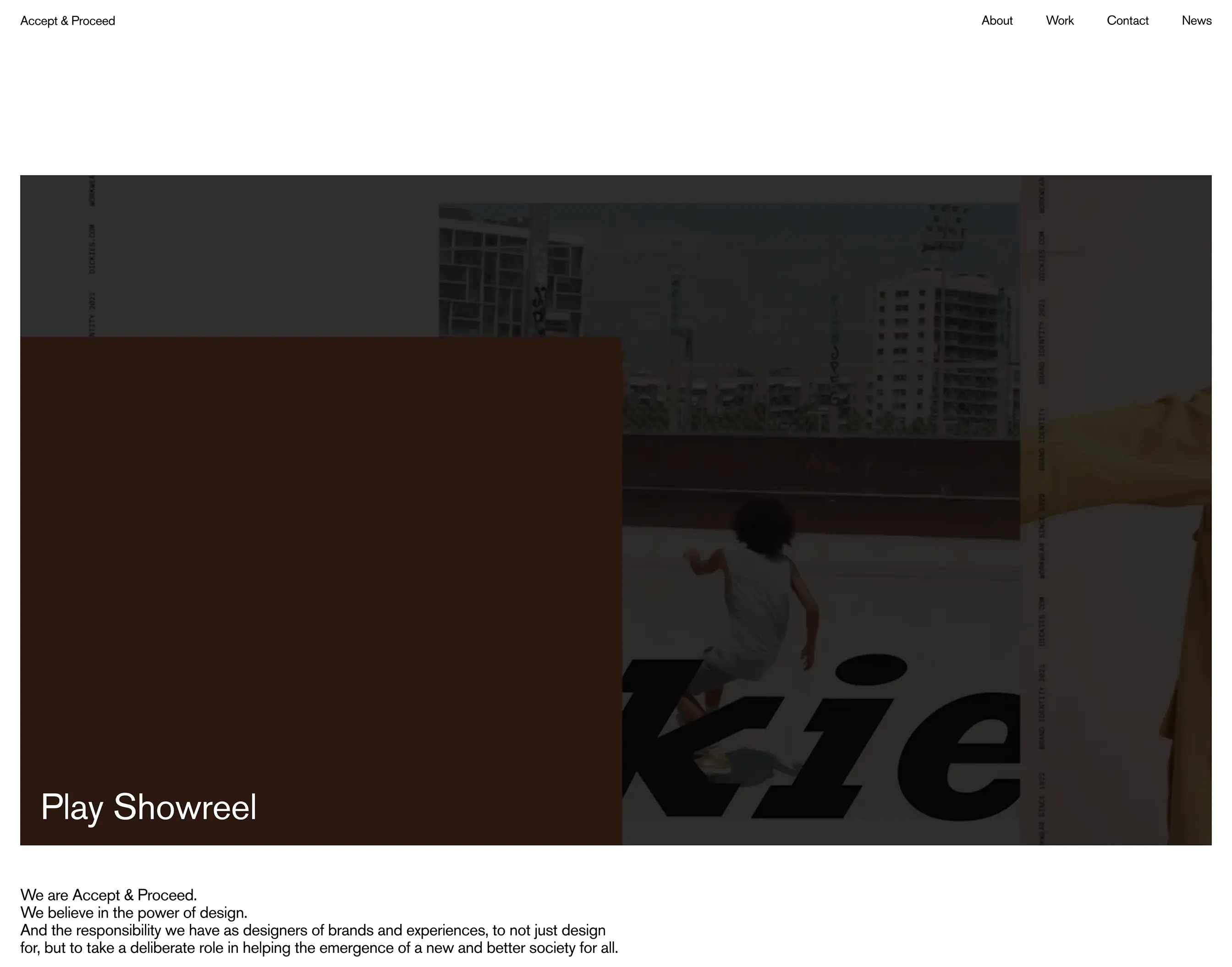 Dedicated to utilising creative innovation as a catalyst for change, Accept and Proceed are a prominent force in the design industry, renowned for a diverse portfolio spanning multiple sectors.
Overview
Through creative strategy and collaborative design, Accept & Proceed is responsible for a portfolio of work spanning multiple industries; from lifestyle and innovative technology, to data rights and climate change.
As a certified B Corporation, the studio is dedicated to making work that reflects the dynamic nature required to solve (and ask) some of the most complex questions of the world today.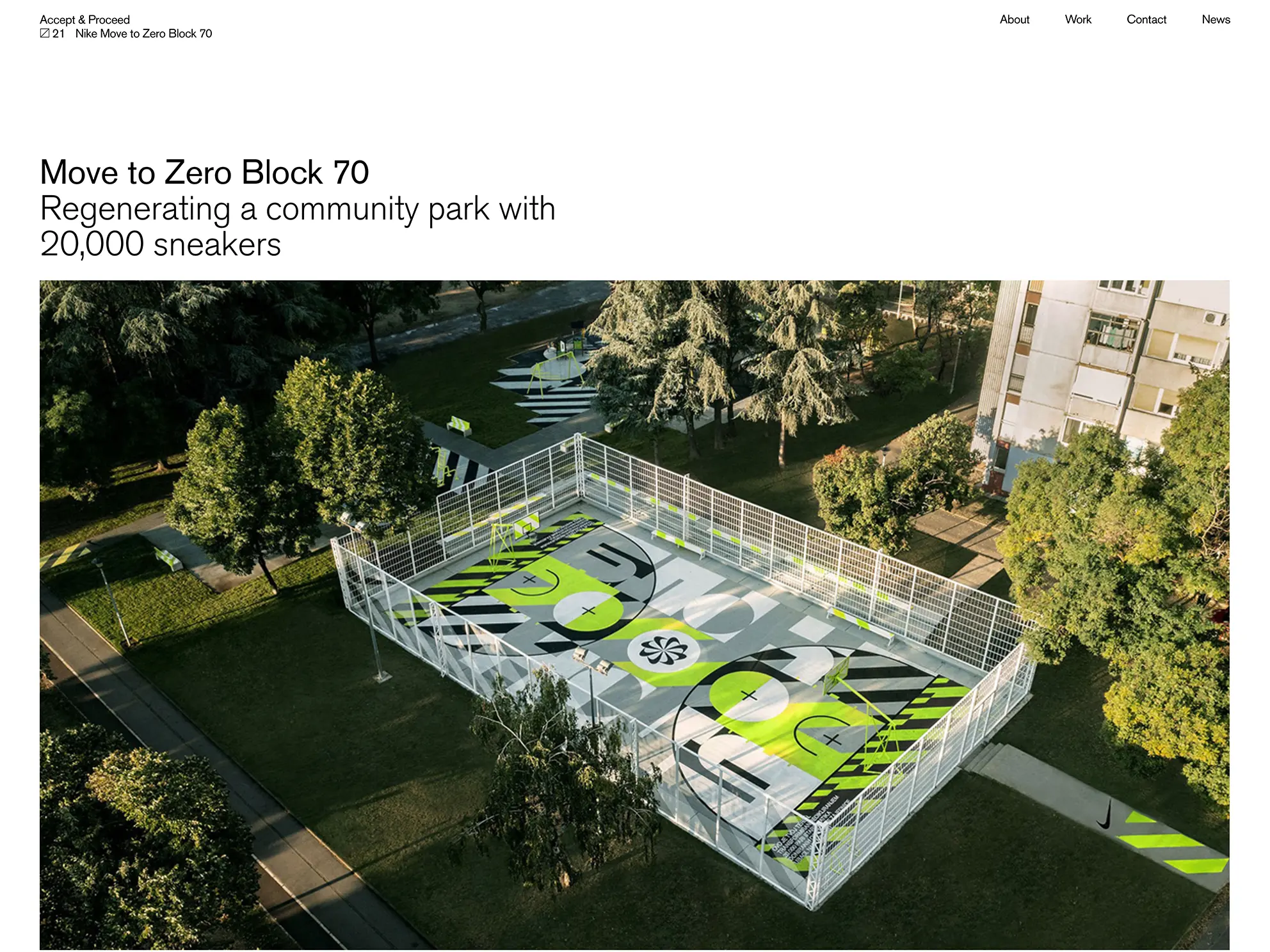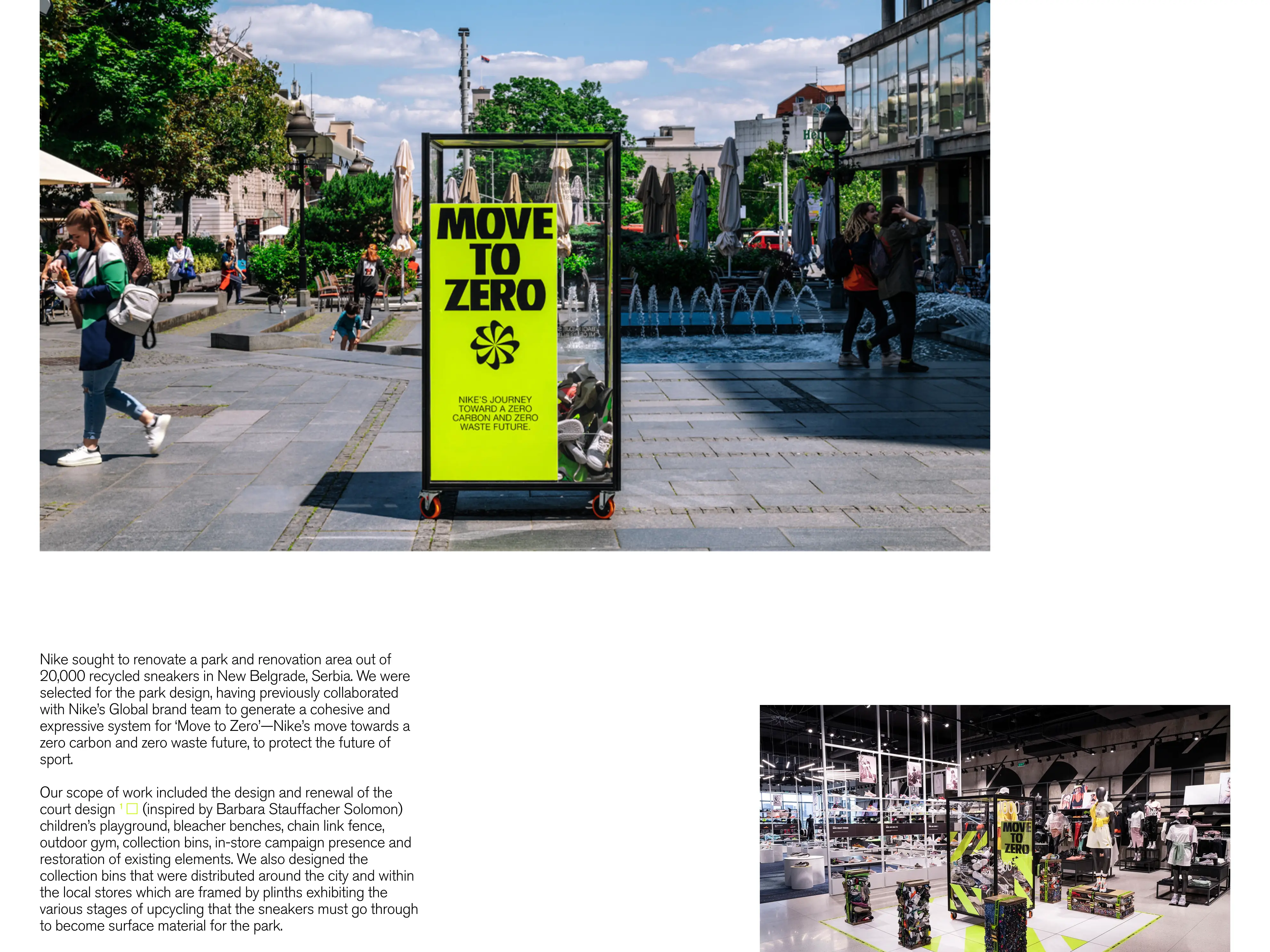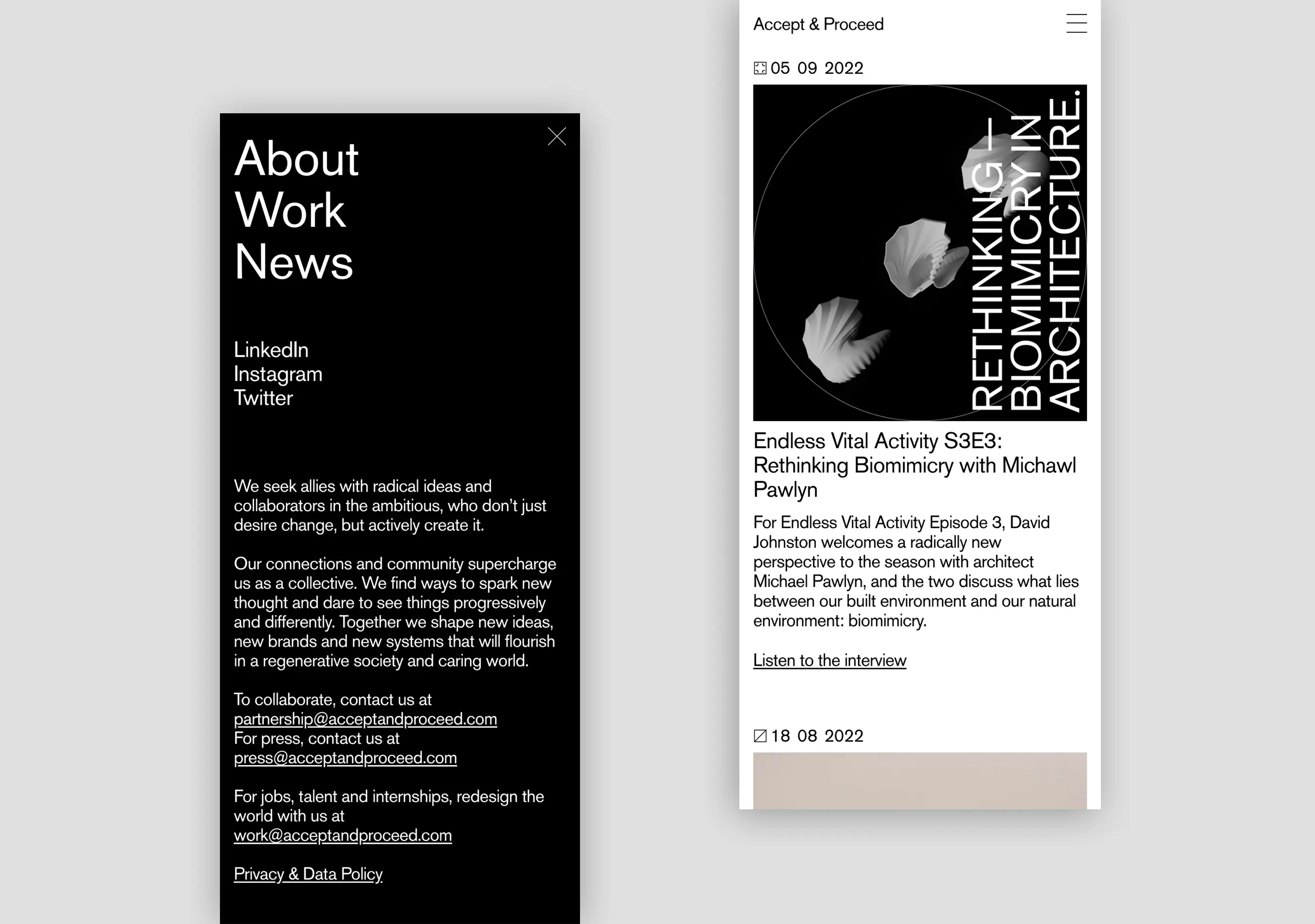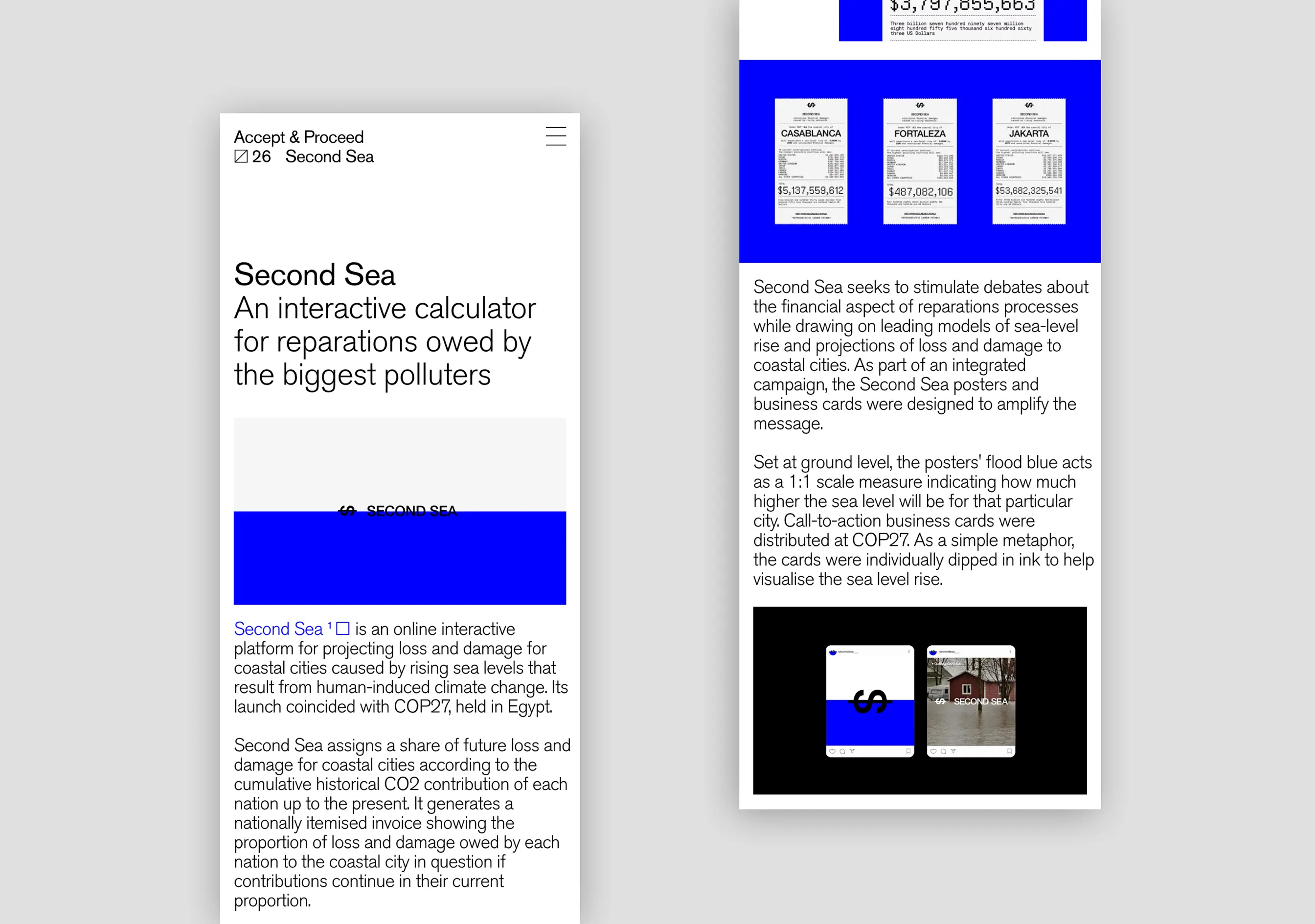 Build
Built in Webflow, the site is developed using a framework of reusable blocks, ensuring the team at AP can continue to maintain and update the site as and when they need. The flexibility of the design also ensures that each project page is unique — with endless arrangements of content blocks, the team of designers are free to create pages that truly reflect the individuality of the projects.