Showcasing the diverse portfolio of a leading property developer.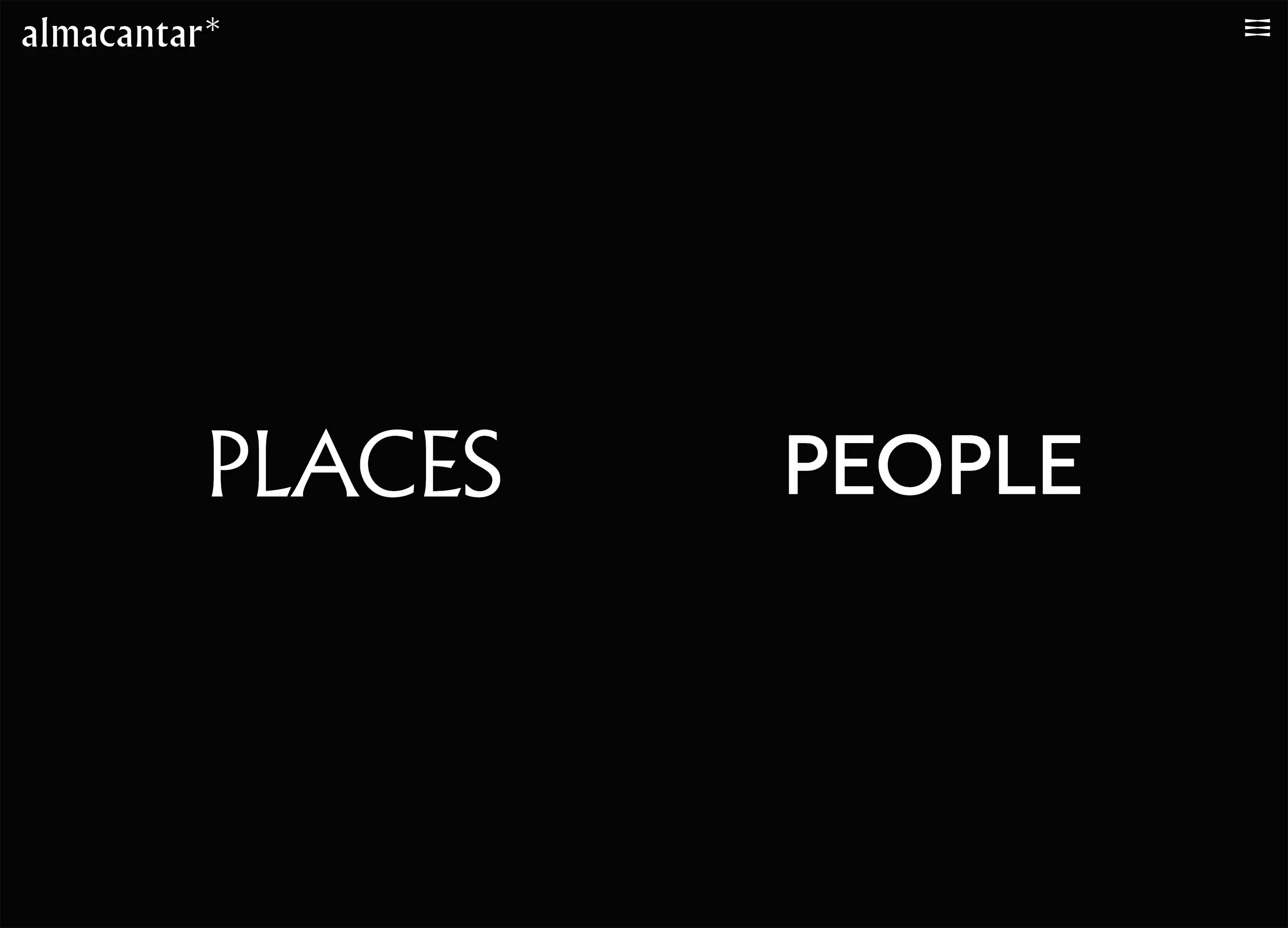 Specialising in large-scale and complex investments, Almacantar is responsible for notable projects such as Centre Point, Marble Arch Tower, One and Two Southbank Place, and more.
Overview
The design for the site was produced by the team at DutchScot who envisaged a dynamic yet minimal showcase of the property developer's portfolio. The unique masonry grid required exacting attention to fully realise in the build, ensuring seamless functionality.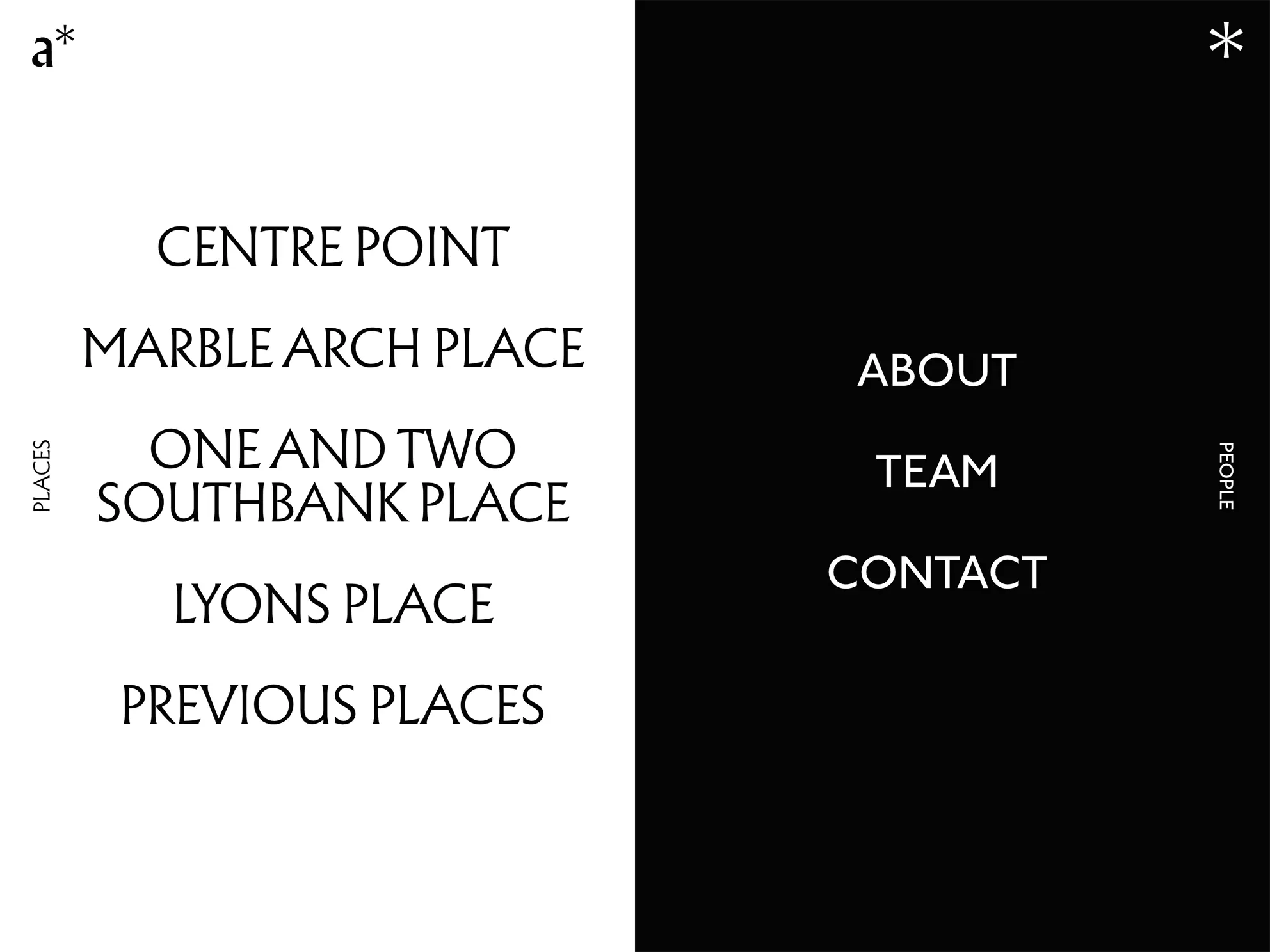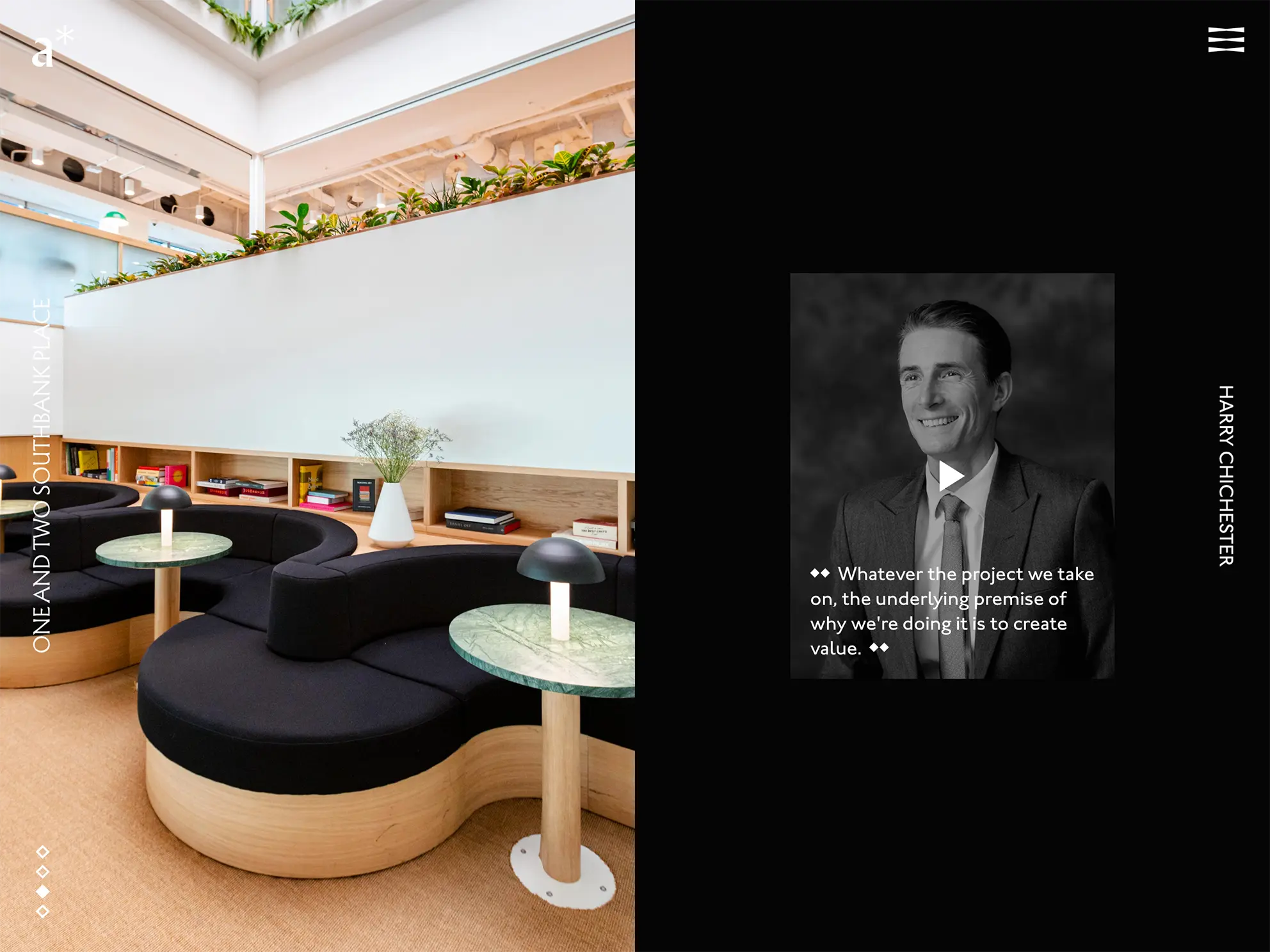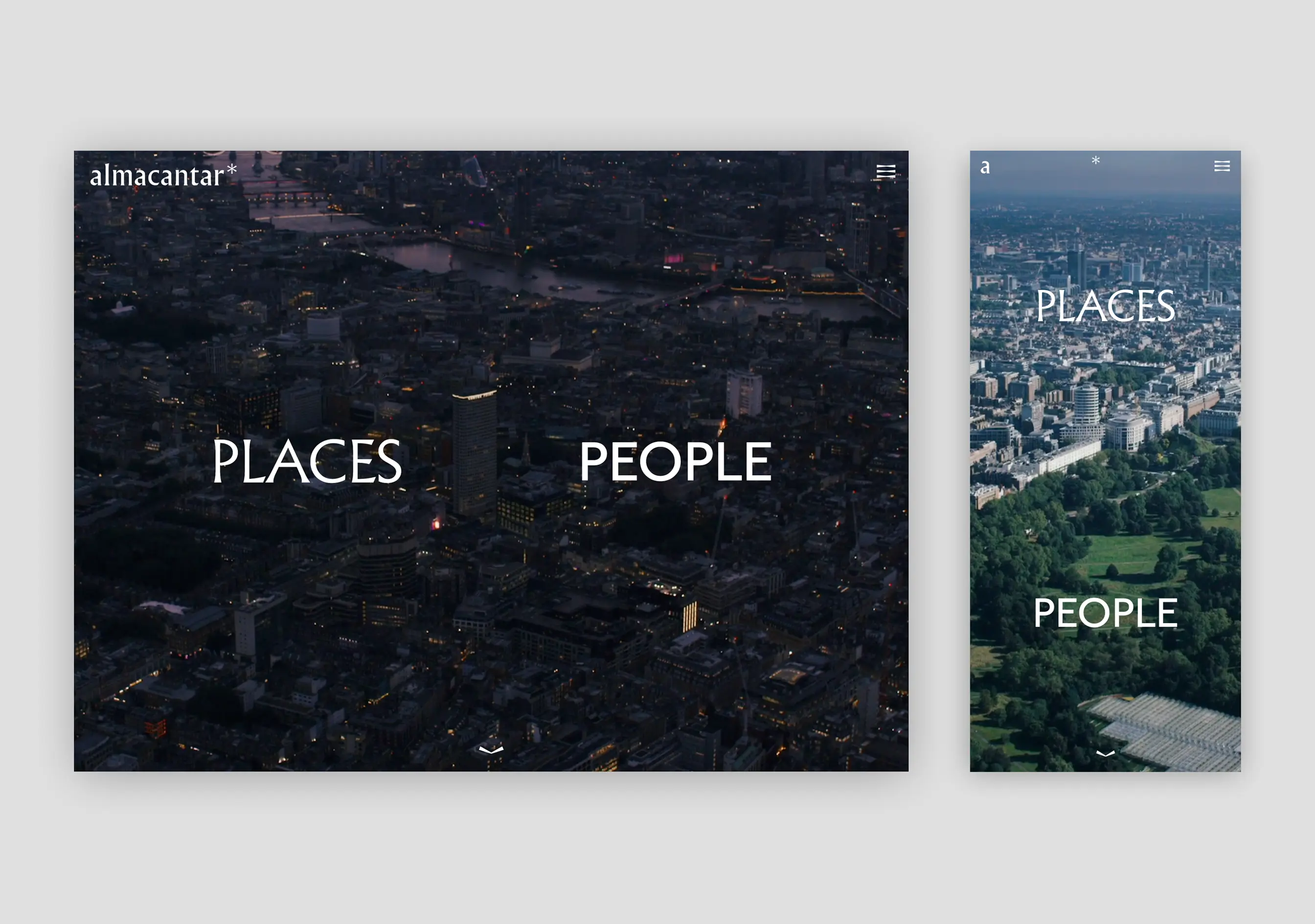 "The vision for the Almacantar website was to reflect the nature of our business and how we do things. It's the main landing page for anyone wanting to find out more about the company, the people and our properties, whether that is buyers, tenants, investors or other. The audience is varied so it was important we highlighted the information each would be searching for.
We wanted our track record to be front and centre, and the underlying theme was to show how our people are interconnected and fundamentally behind the success of our developments. We collaborated closely with Engine to ensure we struck the right balance of differentiating ourselves and the website, but maintaining familiarity for visitors so that navigational elements weren't compromised.
The result is spot on and tells the story of each development, and our team, in a visual way which reflects the work that has gone into building the real things."
— Rachel Moore, Marketing Director