A refreshed design and build for a leading recruitment firm.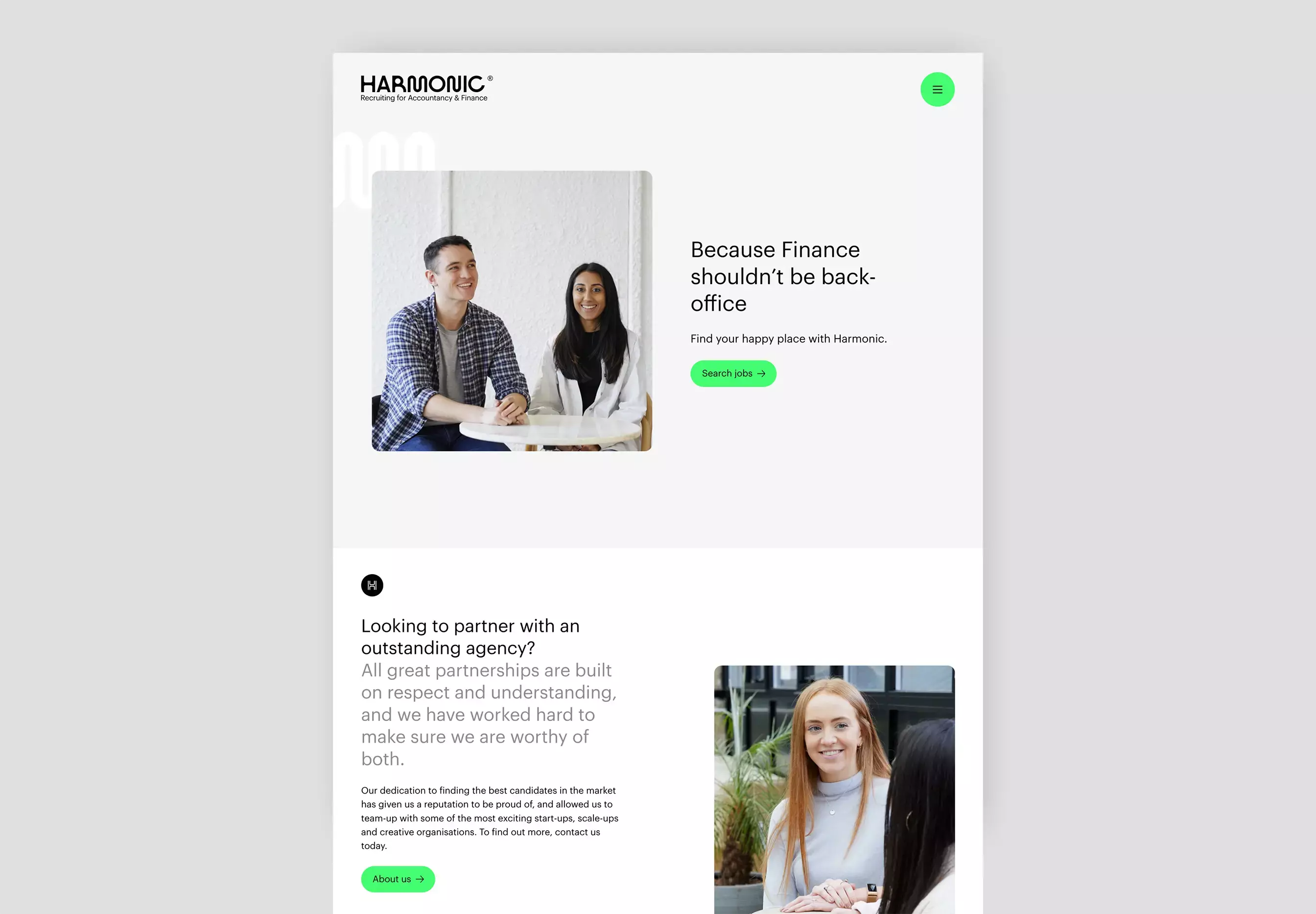 Placing purpose above profit, Harmonic think and act differently to other Search and Recruitment companies.
Overview
Harmonic is a team of specialists working in the fields of finance and human resources recruitment. With a longstanding reputation for sourcing exceptional talent, the company determined it was time for an updated website and brand identity to reflect its broad range of abilities.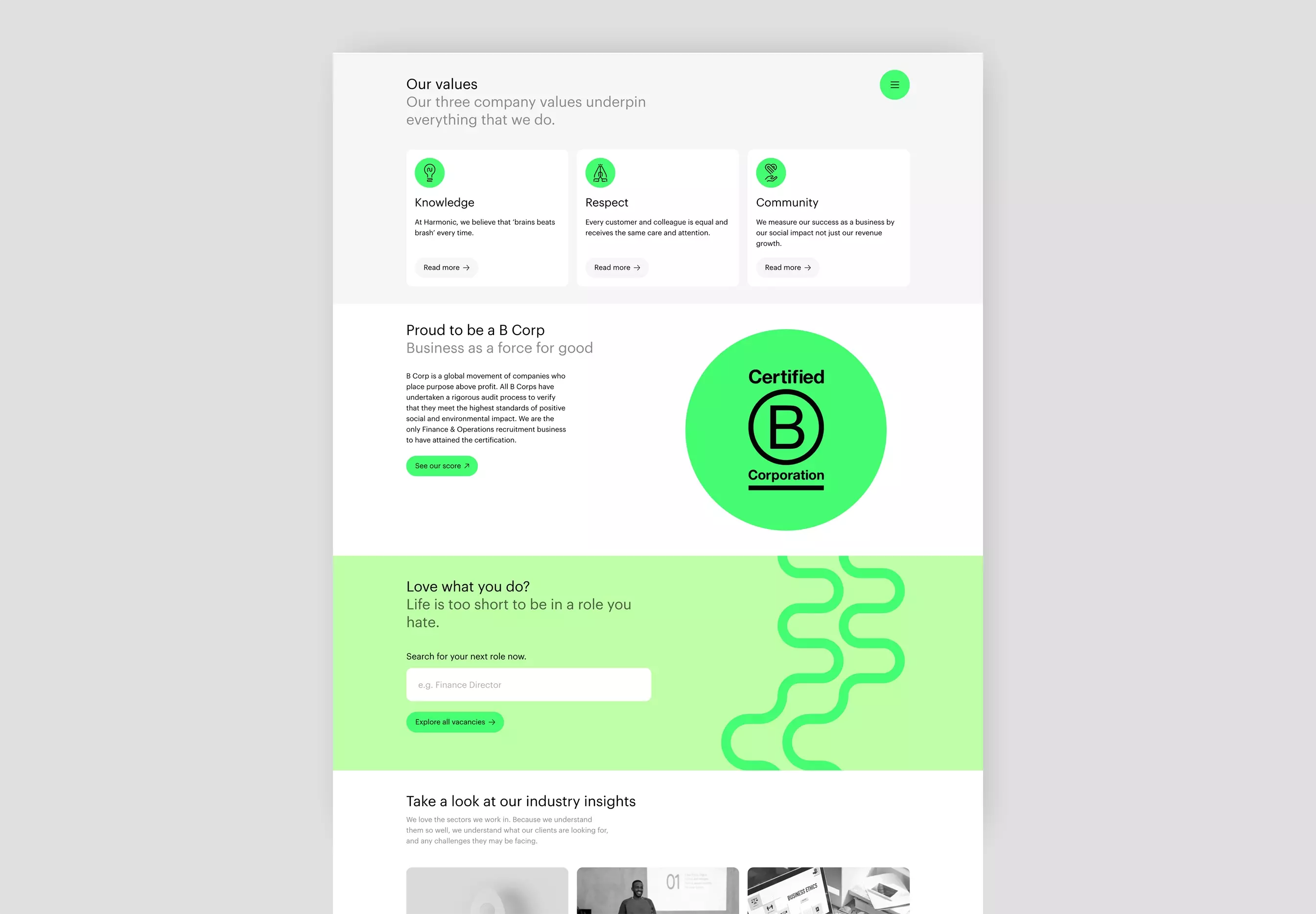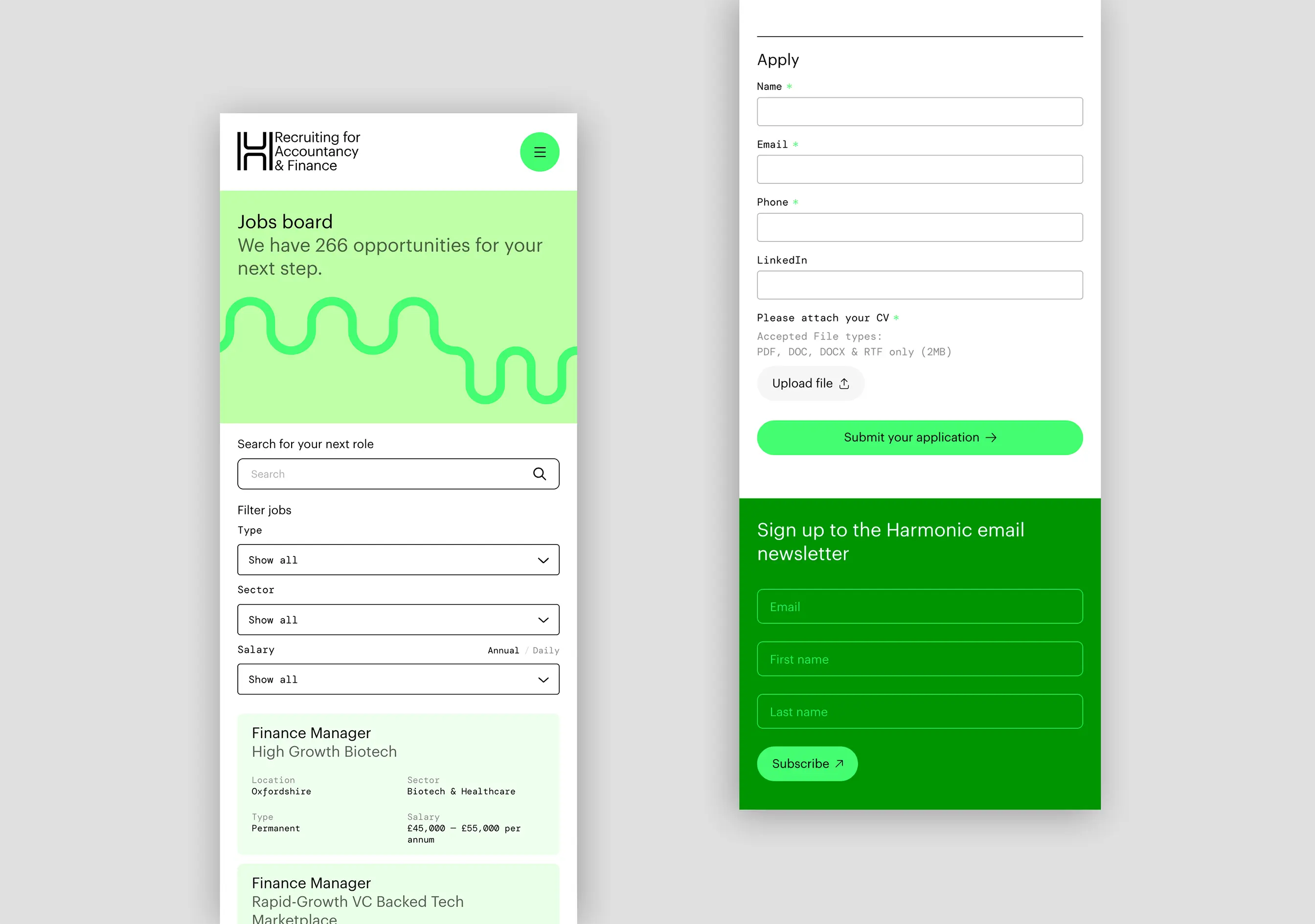 We engaged our friends at Studio.Build to update the logotype and identity for Harmonic, which was then transferred into our design and build of the website. With dynamic scrolling and bright iconography, the site has been designed and built to ensure Harmonic sets itself apart from competitors.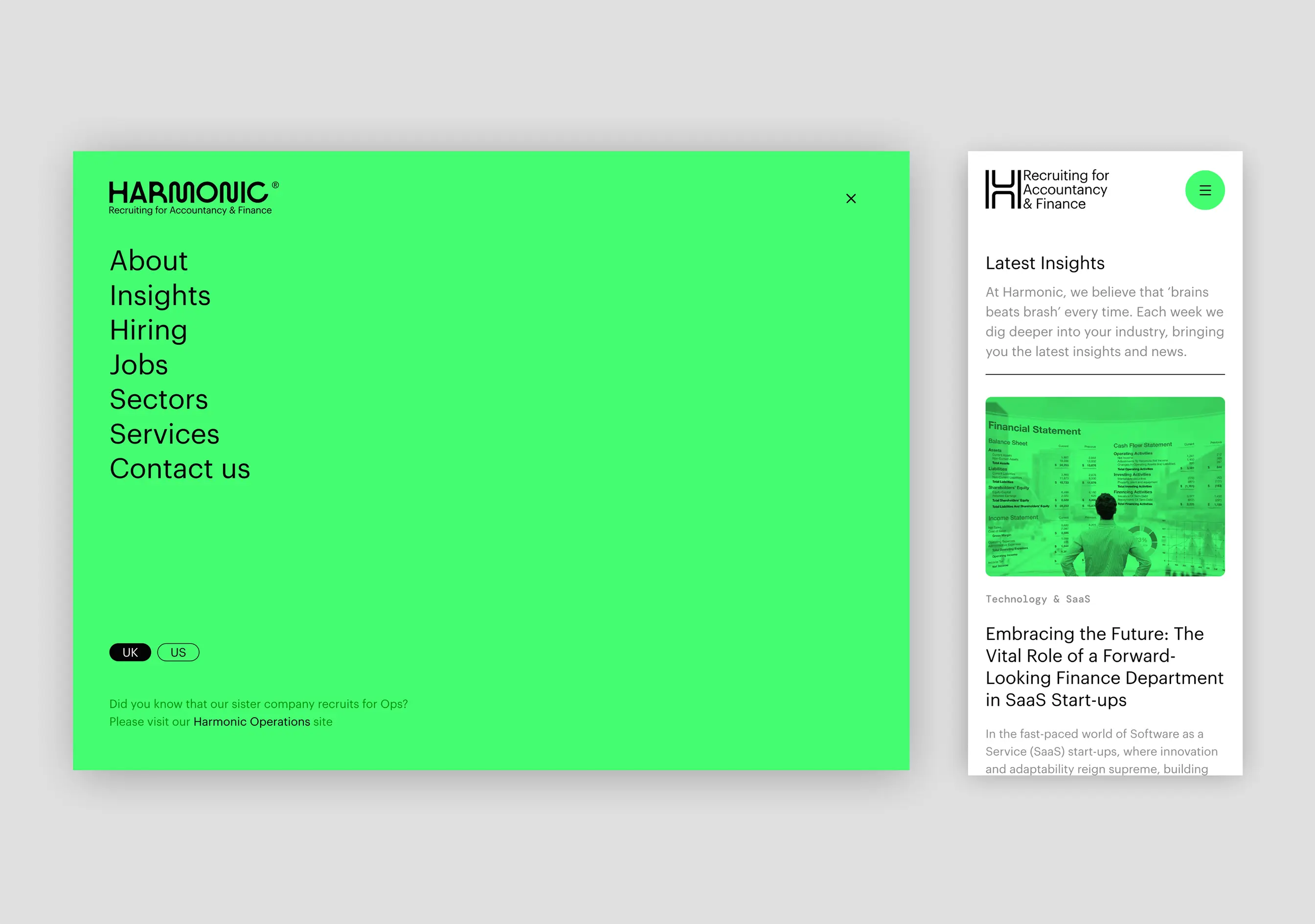 Harmonic has always given companies the ability to register vacancies, however, this was a feature of the previous website that was often overlooked and submissions were rarely received. Since launching the new website, this feature has seen a 400% increase in engagement, leading to a greater likelihood of collaboration with core connections and companies.