A collaborative project blending sound and visual arts to chart the history of time.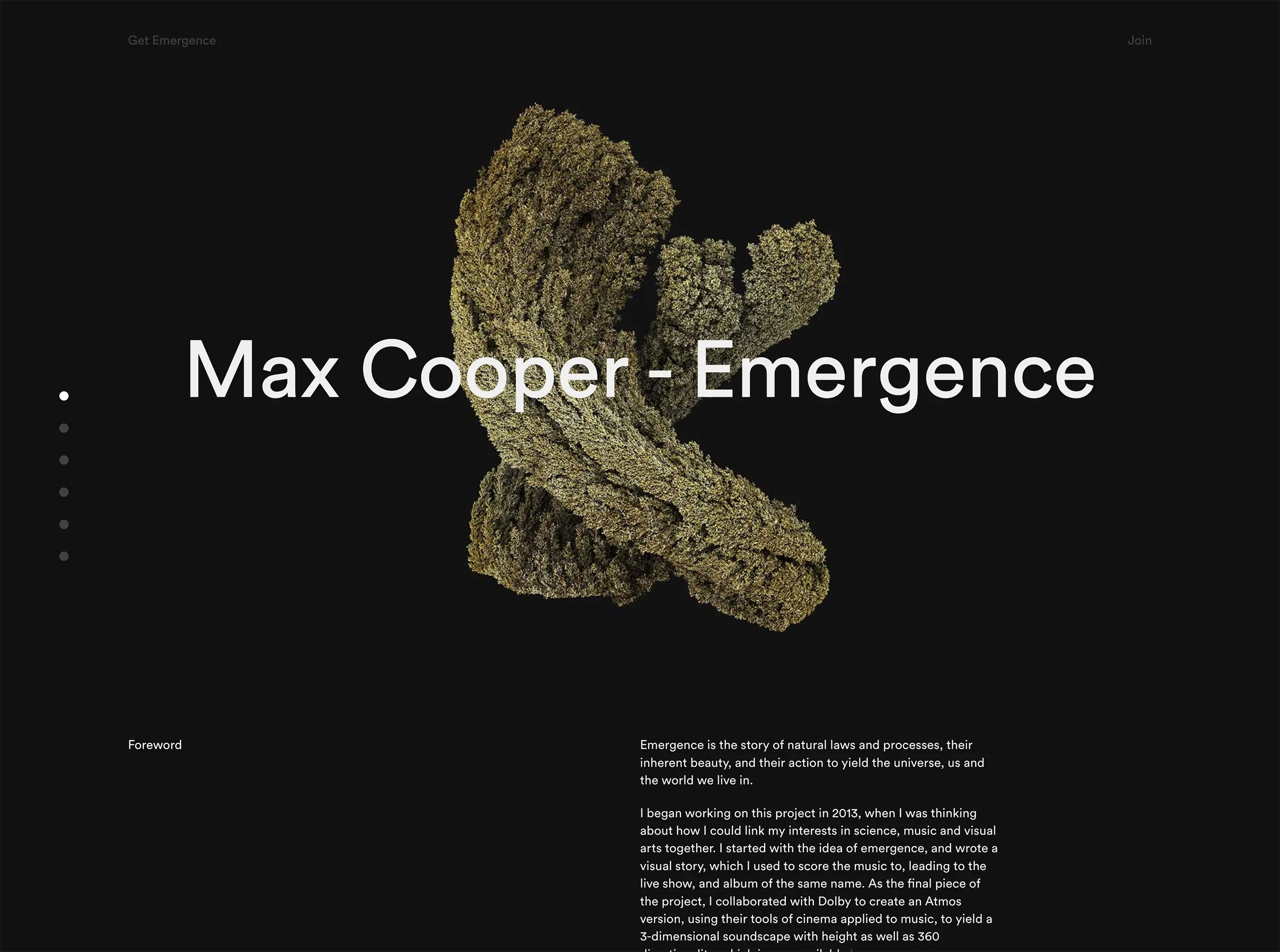 Max Cooper's remarkable album 'Emergence' analyses the narrative of natural laws and processes, unveiling their inherent beauty and their role in shaping the universe, humanity, and the world we live in today.
Overview
The story is told using a universe timeline, from pre-big bang to future, with each chapter made in collaboration with visual artists, mathematicians, and scientists.
We designed the website as a continuous visual timeline so that each video and collaborator can be explored in depth.