A new website for an award-winning London-based architecture practice.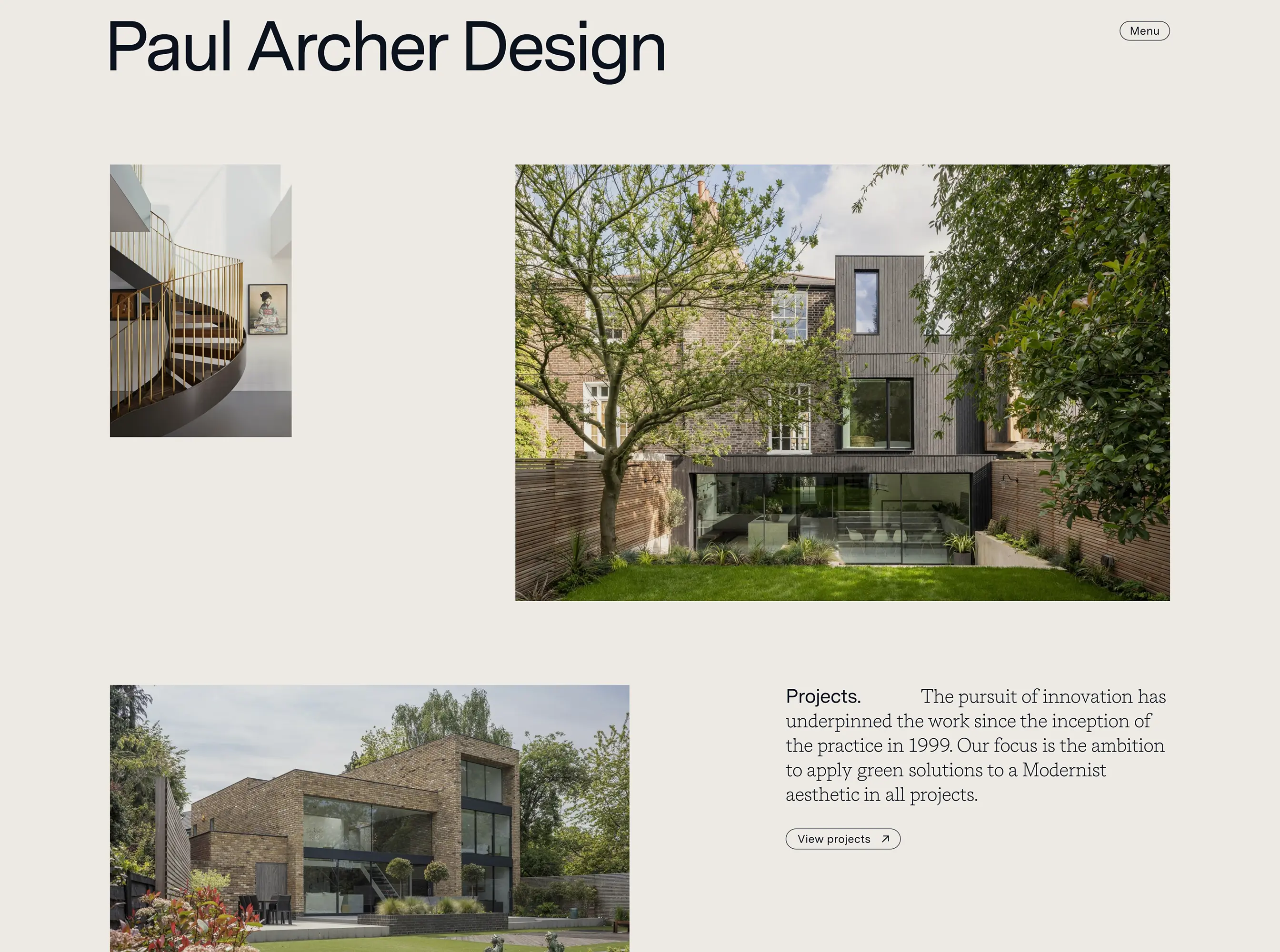 Paul Archer Design is an award-winning London-based architectural practice renowned for crafting high-quality projects in the private residential sector.
Overview
We first started working with Paul Archer Design over ten years ago, implementing the first iteration of the company website that stood the test of time. In 2021, with a growing portfolio and a management restructure underway, the team at PAD decided it was the perfect opportunity to revamp the practice's digital presence.
We were asked to develop a new visual design for the site that would showcase the extensive portfolio while adhering to the needs and everyday requirements of the practice. The company now has a refreshed and updated portfolio site that reflects its current and future aims and objectives.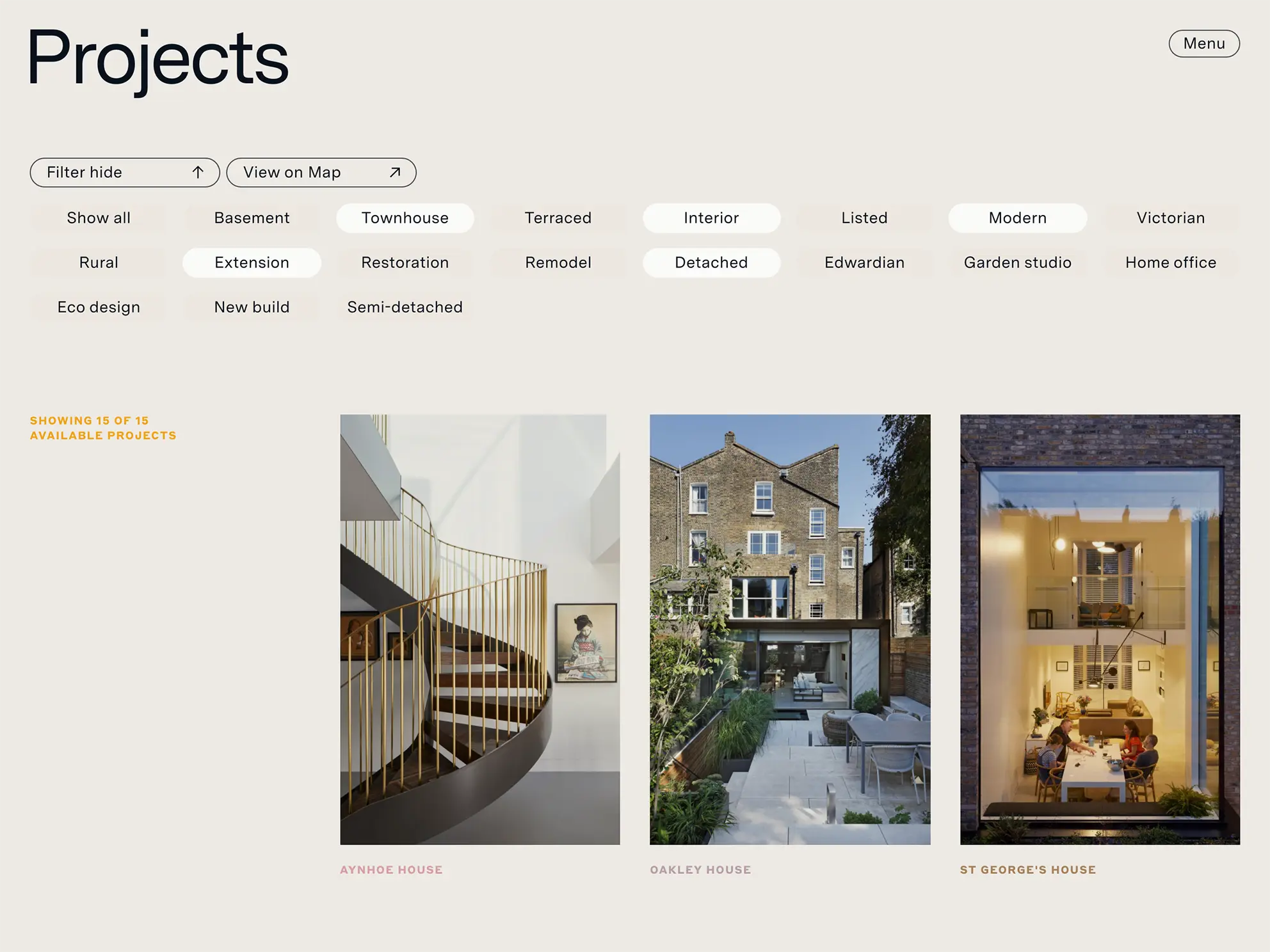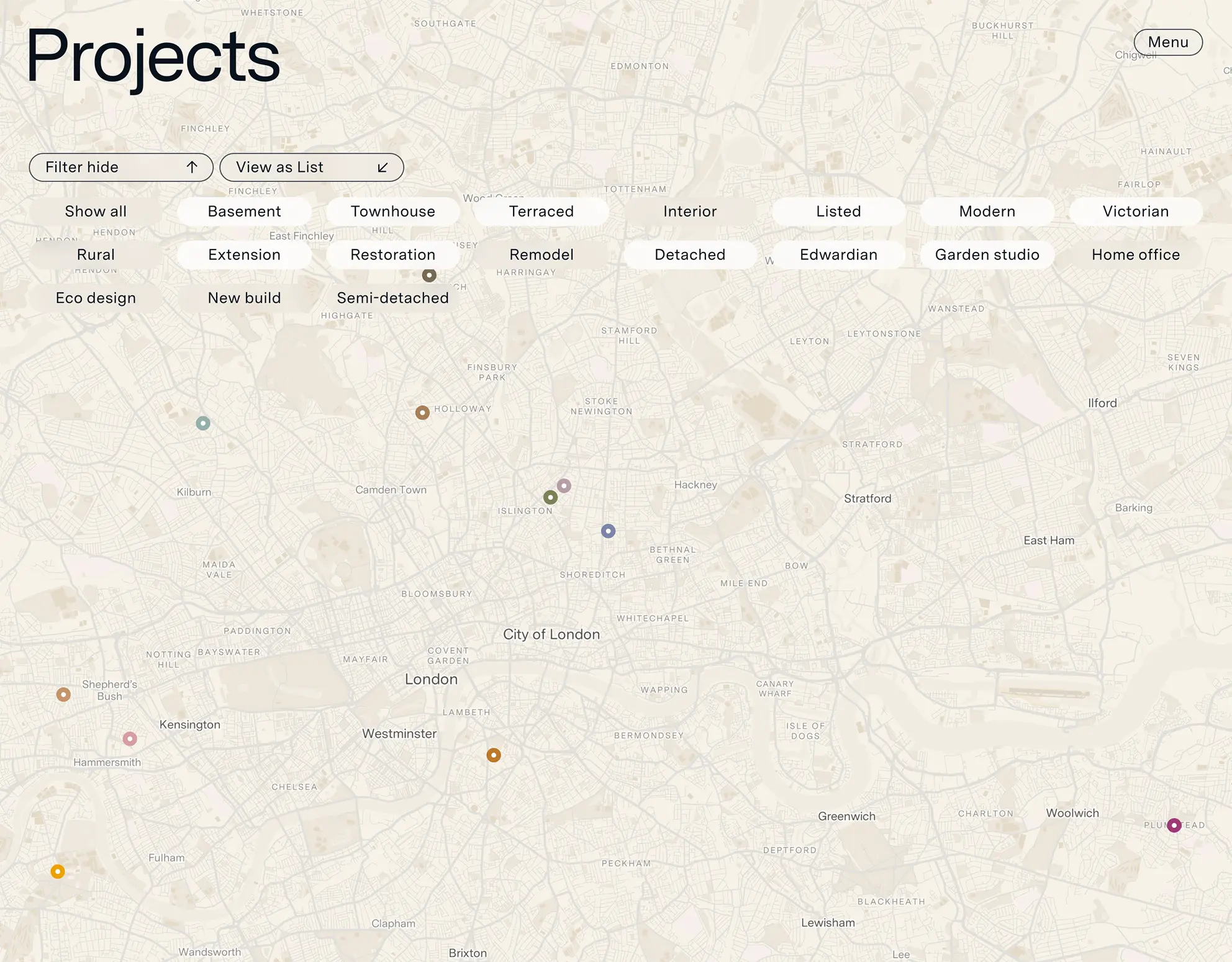 Brief
With such an extensive portfolio, the capability for efficient backend management and frontend organisation of projects was an integral part of the brief. We devised a new system in which the filtering and browsing of work could be streamlined, forming a more tailored experience for users. Alongside this, ensuring that the level of quality and attention to detail in each project would be at the forefront of the digital experience was paramount.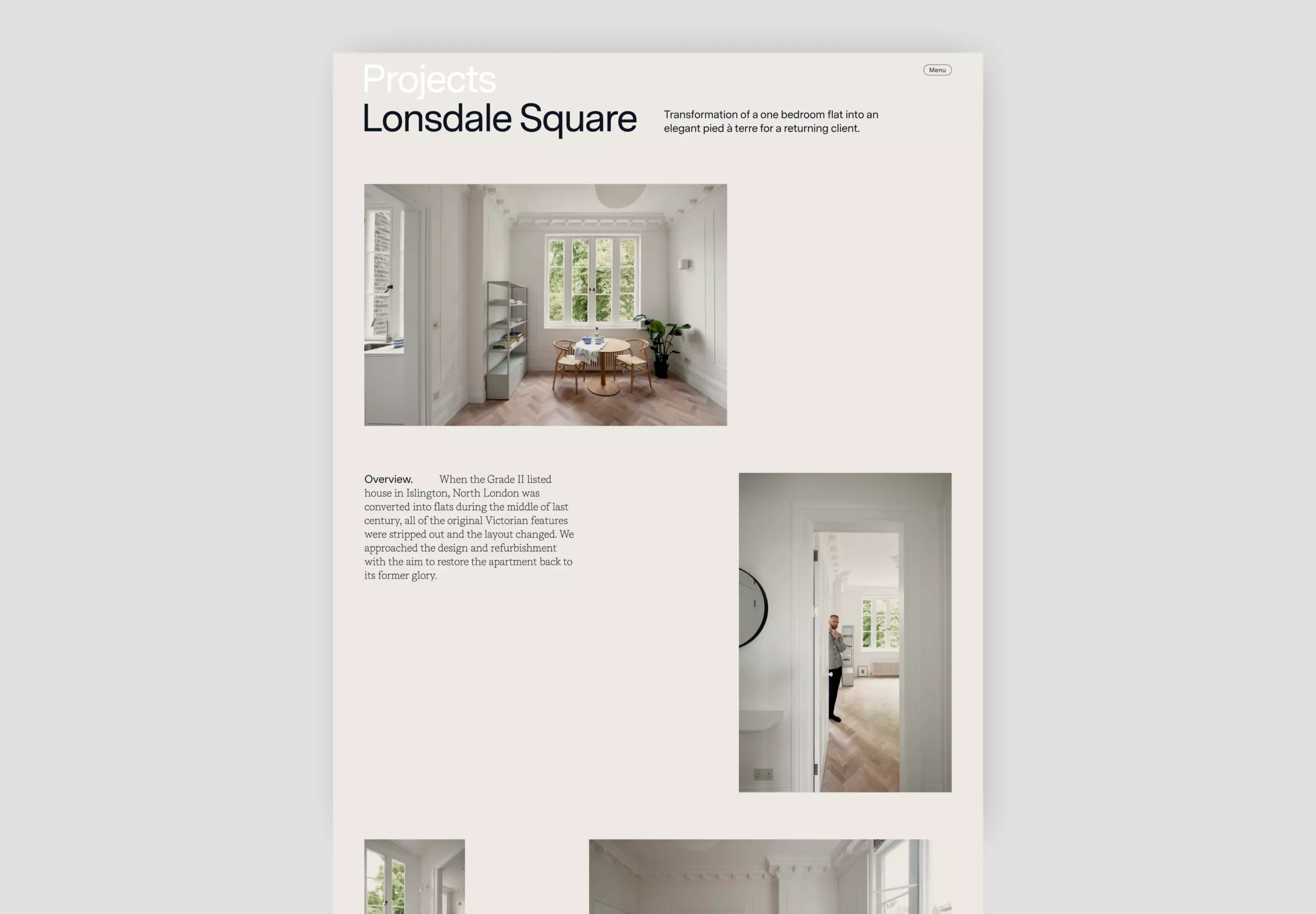 Approach
We completely re-designed the site to ensure the bespoke nature of the projects can be explored in-depth. The site is designed to a rigorous yet dynamic grid, complemented by a harmonious colour palette of muted tones with accents of vibrancy—informed by the interiors of the projects.
Along with the new design and build, we helped create a strategic approach to how the practice talks about their work. To implement this, we created a tone of voice and copywriting framework to which each member of the PAD team can refer when producing project writing.