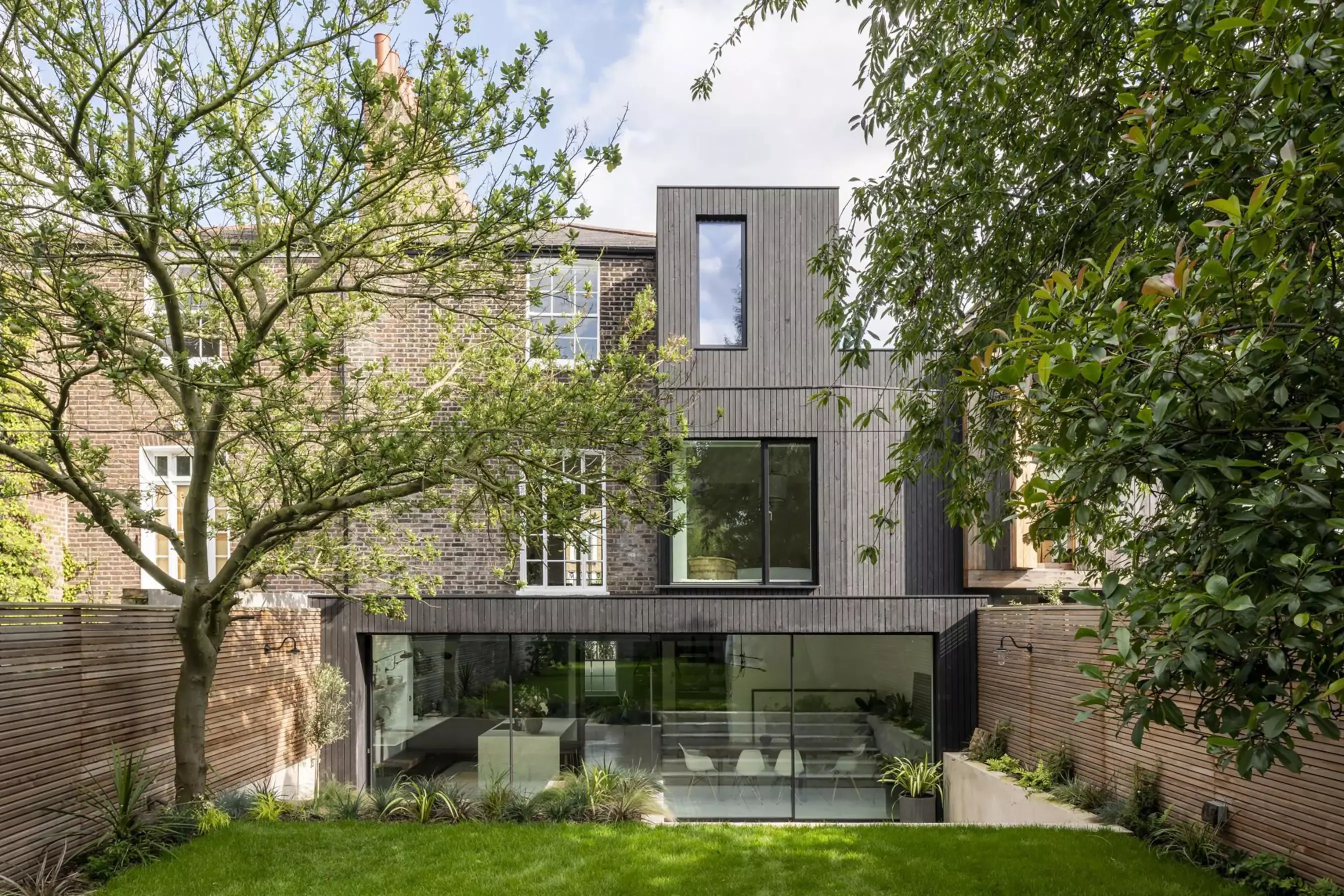 From stunning renovations to visionary extensions, each exemplify the innovative and inspiring designs that have made Paul Archer Design a leader in the field.
Oakley House
Oakley House is a remarkable property that redefines open-plan living with its impeccable design and attention to detail. Once divided into separate flats, it has now been transformed into a unified, luxurious family home by the talented team at PAD. One of many standout features is the striking staircase, crafted from blackened steel and completed with bespoke oak finishes. Restored to its original position, it spans the height of the building, becoming a central focal point on each floor. The staircase not only adds aesthetic appeal but also serves a practical purpose by seamlessly connecting different levels and ensuring a smooth flow throughout the house.
Oakley House exemplifies the perfect blend of elegance, functionality, and modern living, setting a new standard for open-plan homes.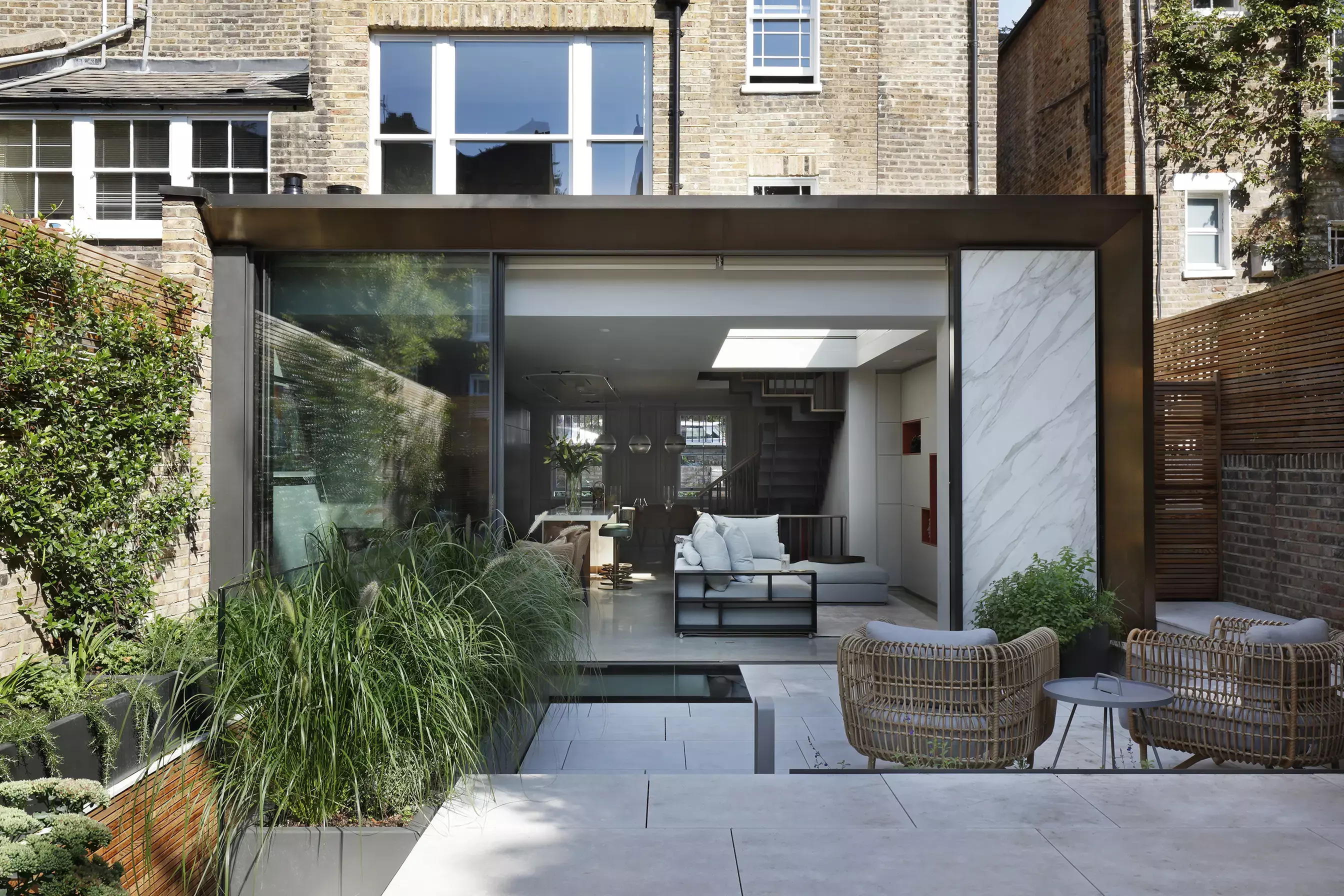 St George's House
St George's House in Islington, North London, is a beautifully designed family home that impresses with its clever use of space. The PAD team maximised efficiency by reconfiguring interior spaces, resulting in a spacious and practical layout. One standout feature is the vast double-height kitchen and dining area, created by lowering the ground floor to its original level. Enhanced by a frameless glass box, this room offers stunning views of the large rear garden and the owner's pottery studio, while allowing abundant natural light to flood in.
Another remarkable element is the curved concrete staircase, meticulously crafted on-site by a skilled contractor. Its integrated handrail, formed from a purposefully broken mould, adds a unique touch combining functionality and artistic design.
St George's House exemplifies the perfect balance of innovative space utilisation and aesthetic appeal, making it an exceptional home for families to enjoy.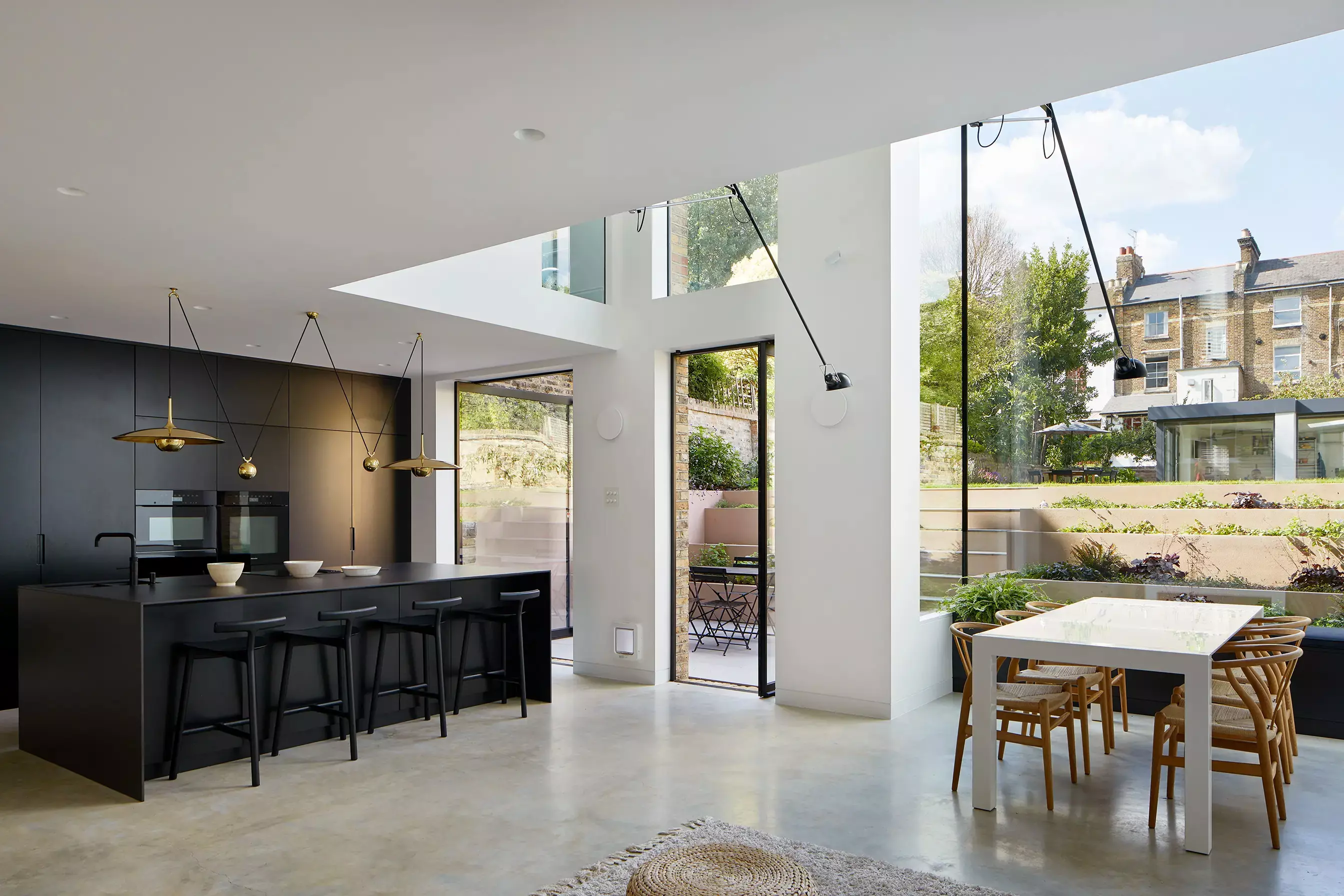 Aperture House
Aperture House showcases the team's exceptional ability to transform a challenging plot into a harmonious and private residential property. Originally a garage site surrounded by brick walls, the clever design approach lowered specific parts of the site to create depth and privacy. The property is ingeniously concealed from street level while maximising natural light. Private spaces were strategically placed on the street-facing side to overcome the limitation of limited windows due to neighbouring properties. The use of Funton Old Chelsea Yellow brick in a staggered pattern serves as both a privacy screen and a source of unique interior patterns when illuminated by sunlight.
Aperture House is a testament to innovative problem-solving and demonstrates how a seemingly complex plot can be transformed into a beautiful home that achieves privacy and architectural elegance.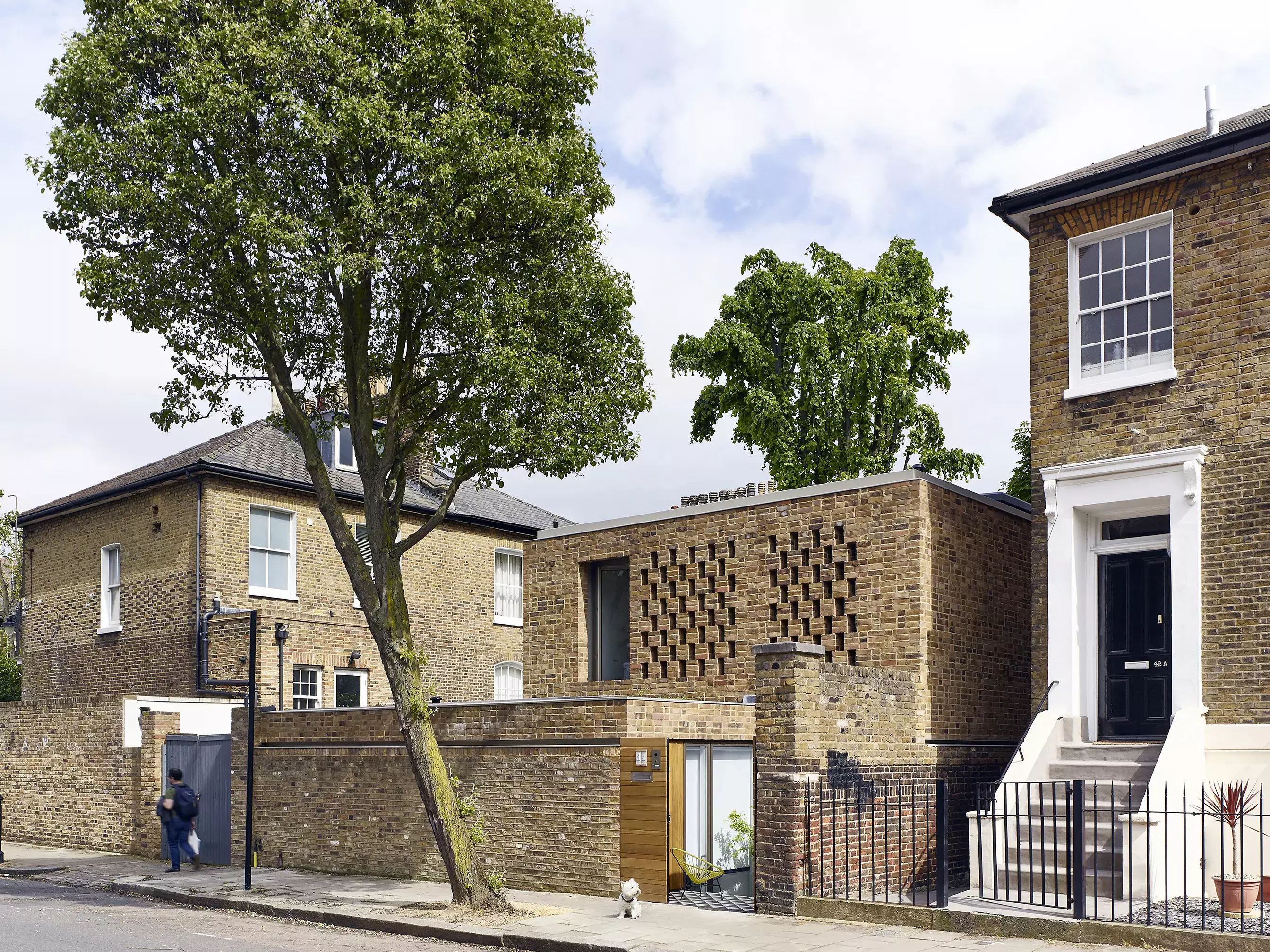 De Beauvoir House
A transformation of a North London property into a spacious and stylish four-bedroom family home. By skilfully adding an extra bedroom without compromising on essential spaces, the design showcases a harmonious blend of functionality, privacy, and aesthetic appeal.
The upper ground floor showcases the ingenuity of the design, with the new main bedroom discreetly positioned in a separate wing for added privacy. The owners' thoughtful interior choices, combined with large floor-to-ceiling glazing and a gracefully enclosed existing staircase, create a bright and inviting space. The careful preservation of original features, along with monochrome detailing that complements natural tones and textures, lends a sense of history and charm to the interior.
This collaborative project between Paul Archer Design and the clients exemplifies the perfect balance between practicality and design sensibility. The result is a remarkable family home that maximises space, offers private retreats, and pays homage to its architectural heritage.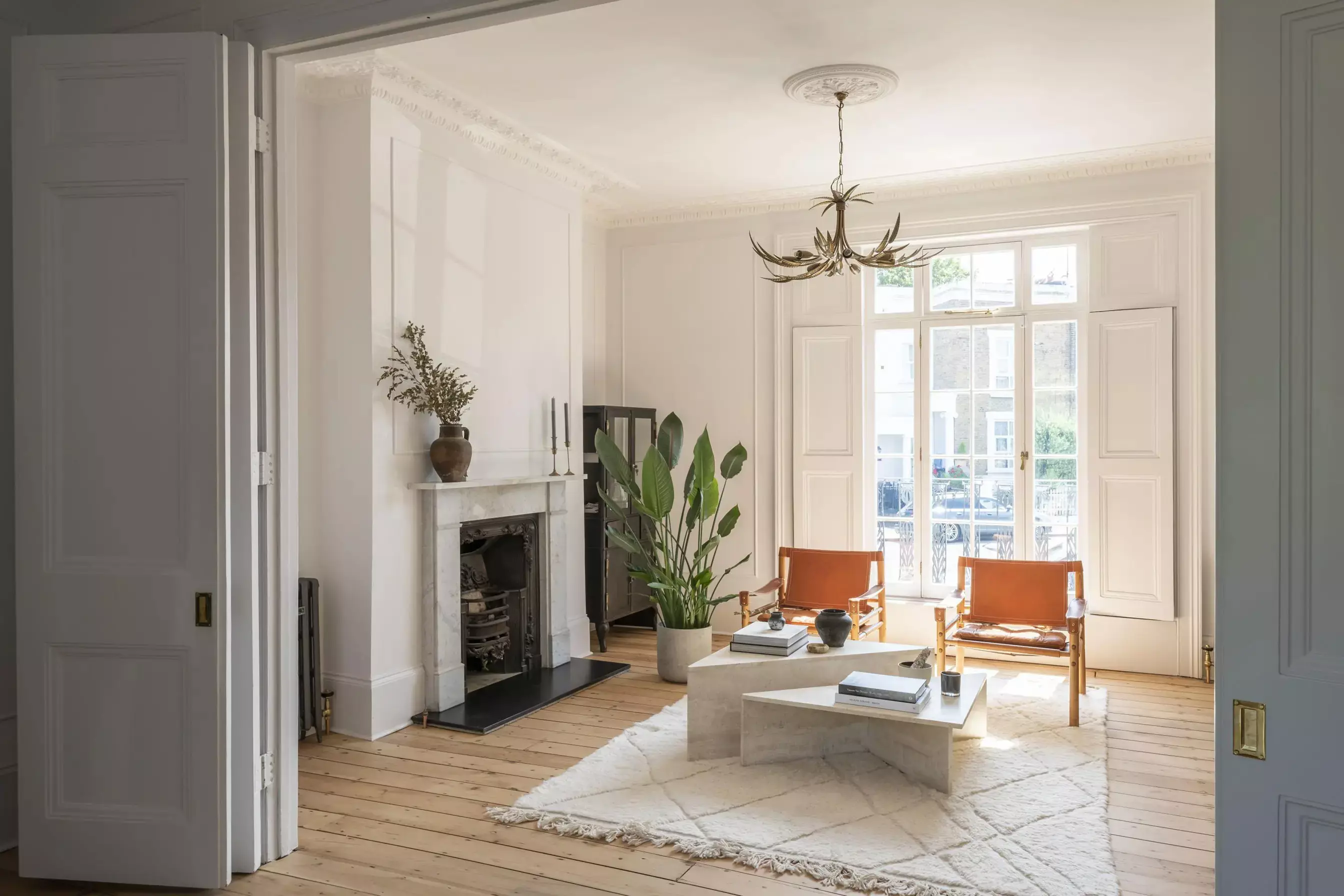 Zucchi House
A North London townhouse that has been transformed into an exquisite living space, seamlessly integrating indoor and outdoor areas. With a focus on a double-height extension and a fluid connection between floors, the design effortlessly merges functionality with timeless elegance.
The interior now features an open and inviting family kitchen/dining area, boasting a dropped ceiling and circular roof lights that flood the space with natural light. The expansive glazed panels provide picturesque views of the rear garden, while a new balcony offers a tranquil retreat. The lower ground floor has been cleverly reimagined as a flexible space, accommodating diverse needs with sliding partitions and a captivating feature wall.
The attention to detail extends to the exterior, where the use of Portland stone envelops the structure, seamlessly connecting the upper and lower ground floors. The staircase with its frameless glazed railing elegantly leads from the upper balcony to the garden.
This townhouse transformation exemplifies the perfect blend of aesthetics, functionality, and harmonious living.