A typography-led digital presence for specialists in all things words.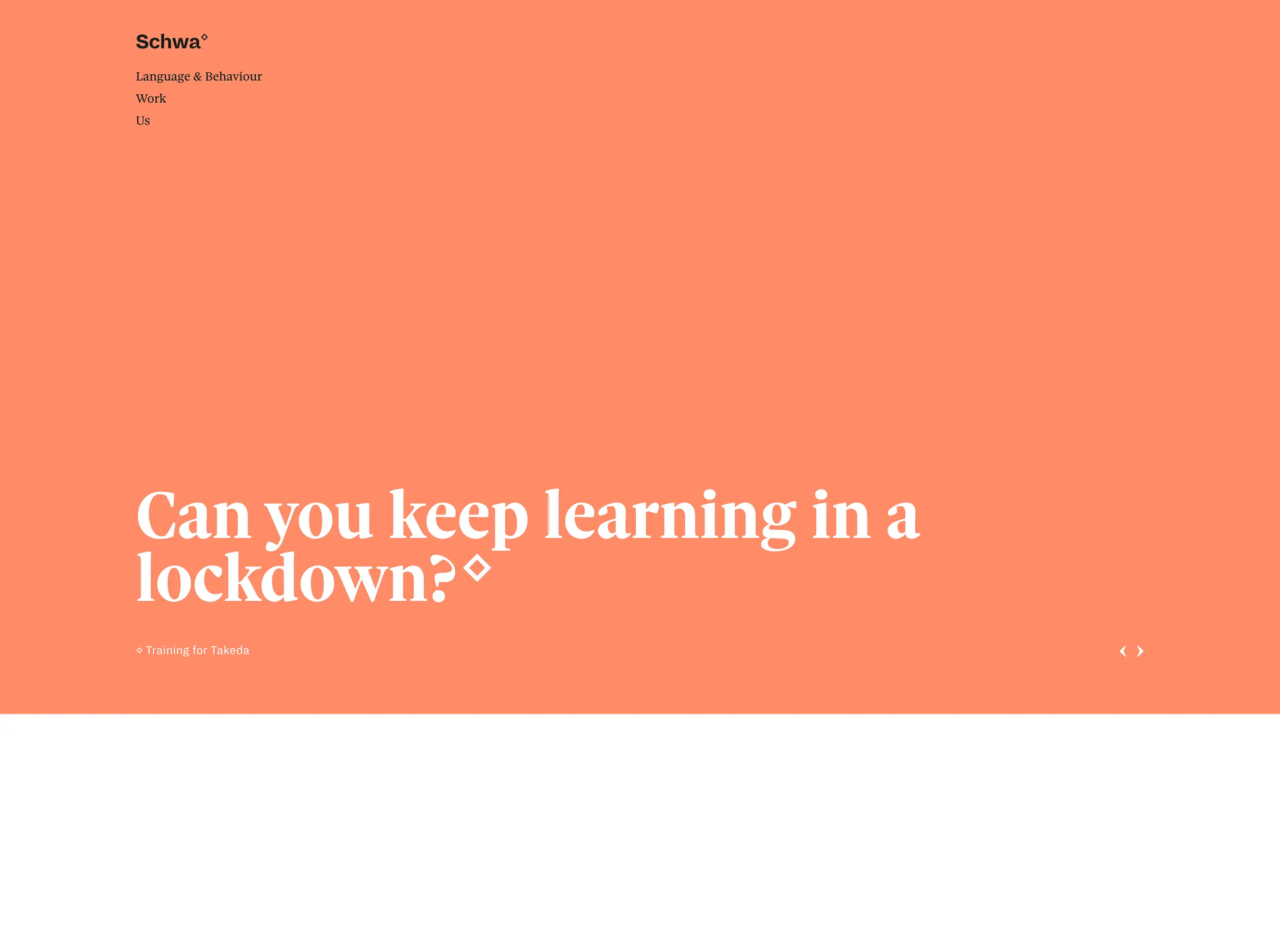 For Schwa, a new website brought about the perfect opportunity to revisit their existing brand presence.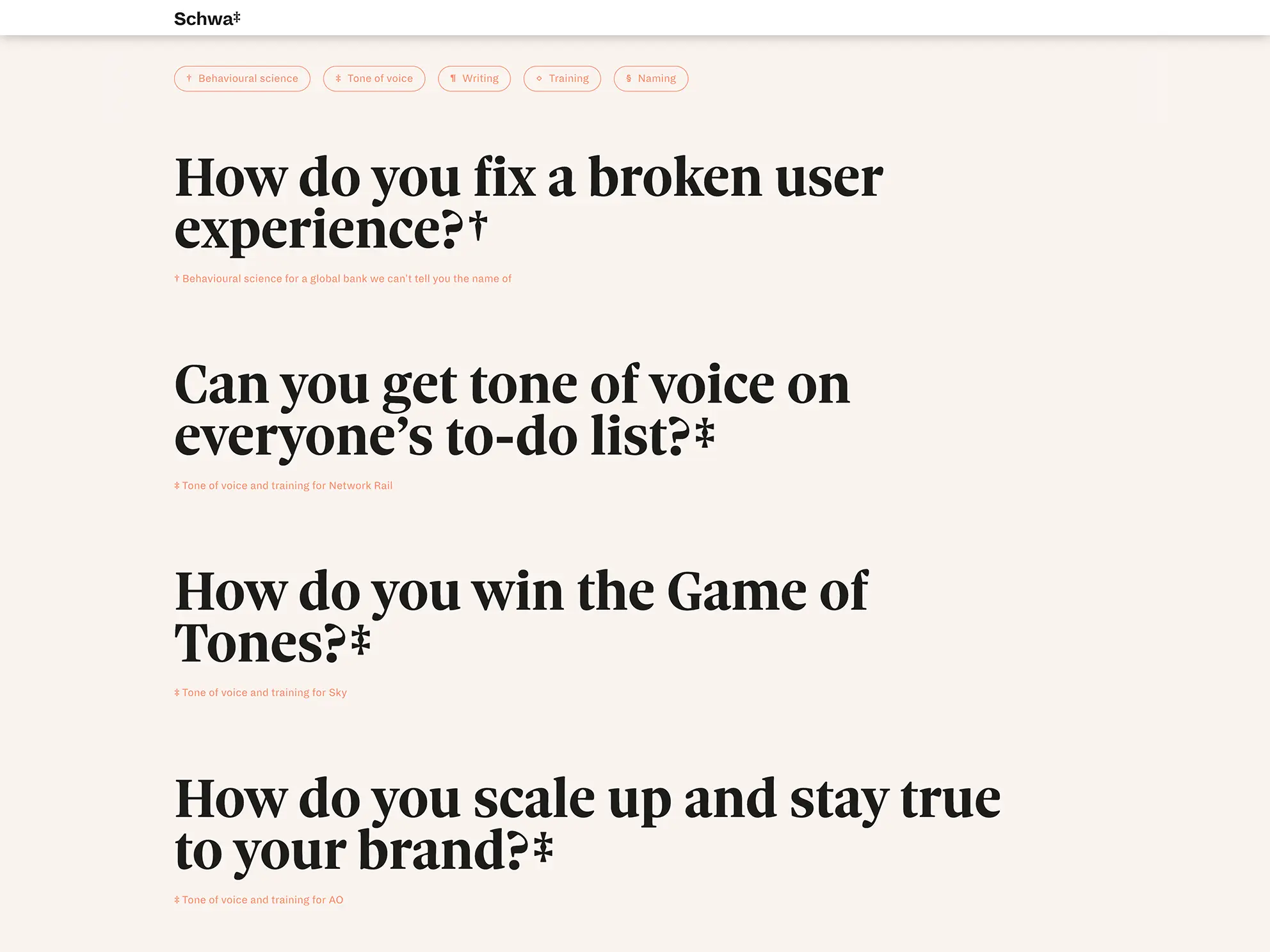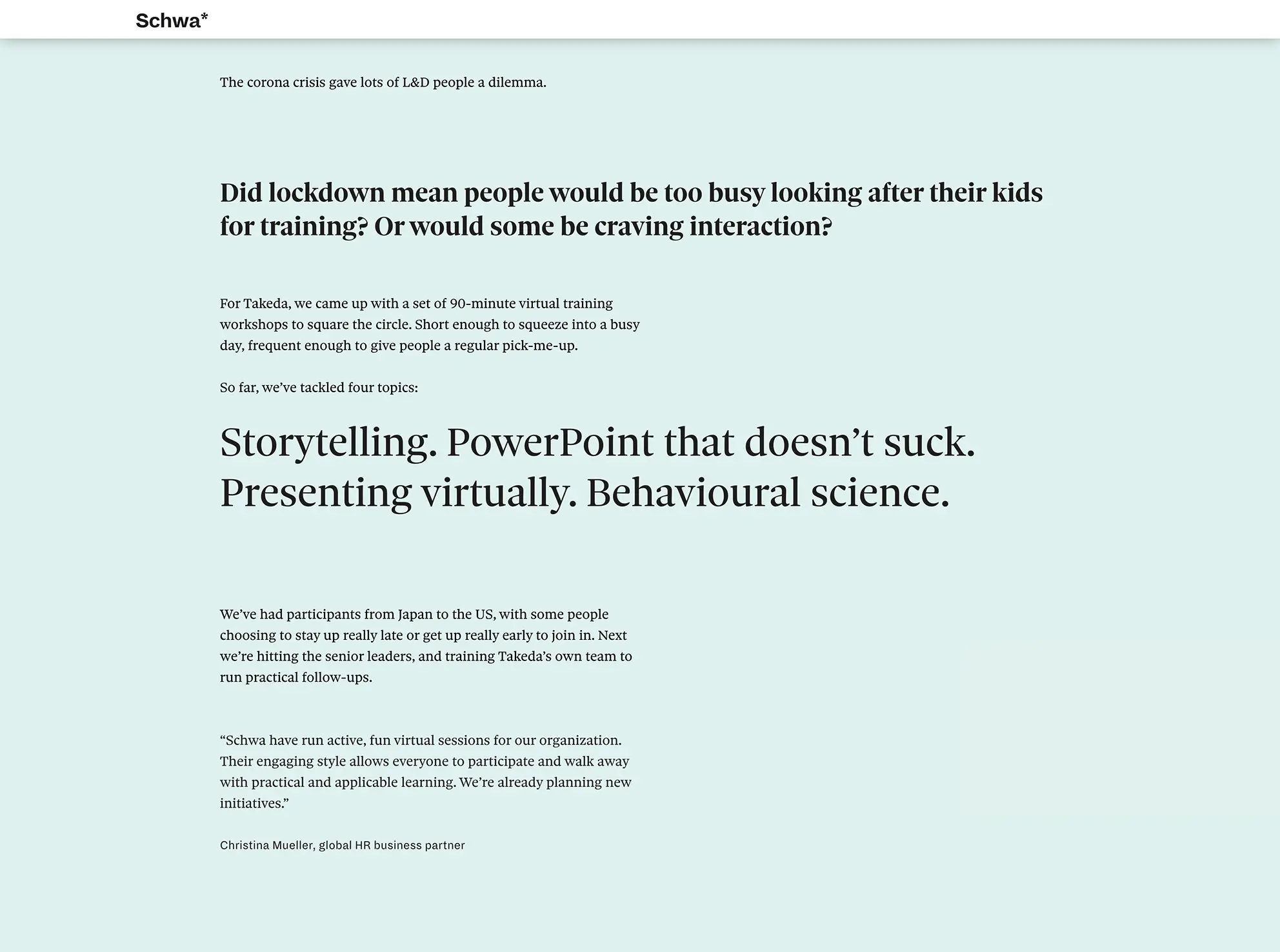 Build
We crafted a concept for their brand and digital presence that would celebrate the details of language through typography. At times, language can be bold, assertive, quiet, or gentle—harnessing the power of these nuances is key to what Schwa does. We devised a brand strategy and visual approach that would put case studies, quotes, and typographic elements at the forefront.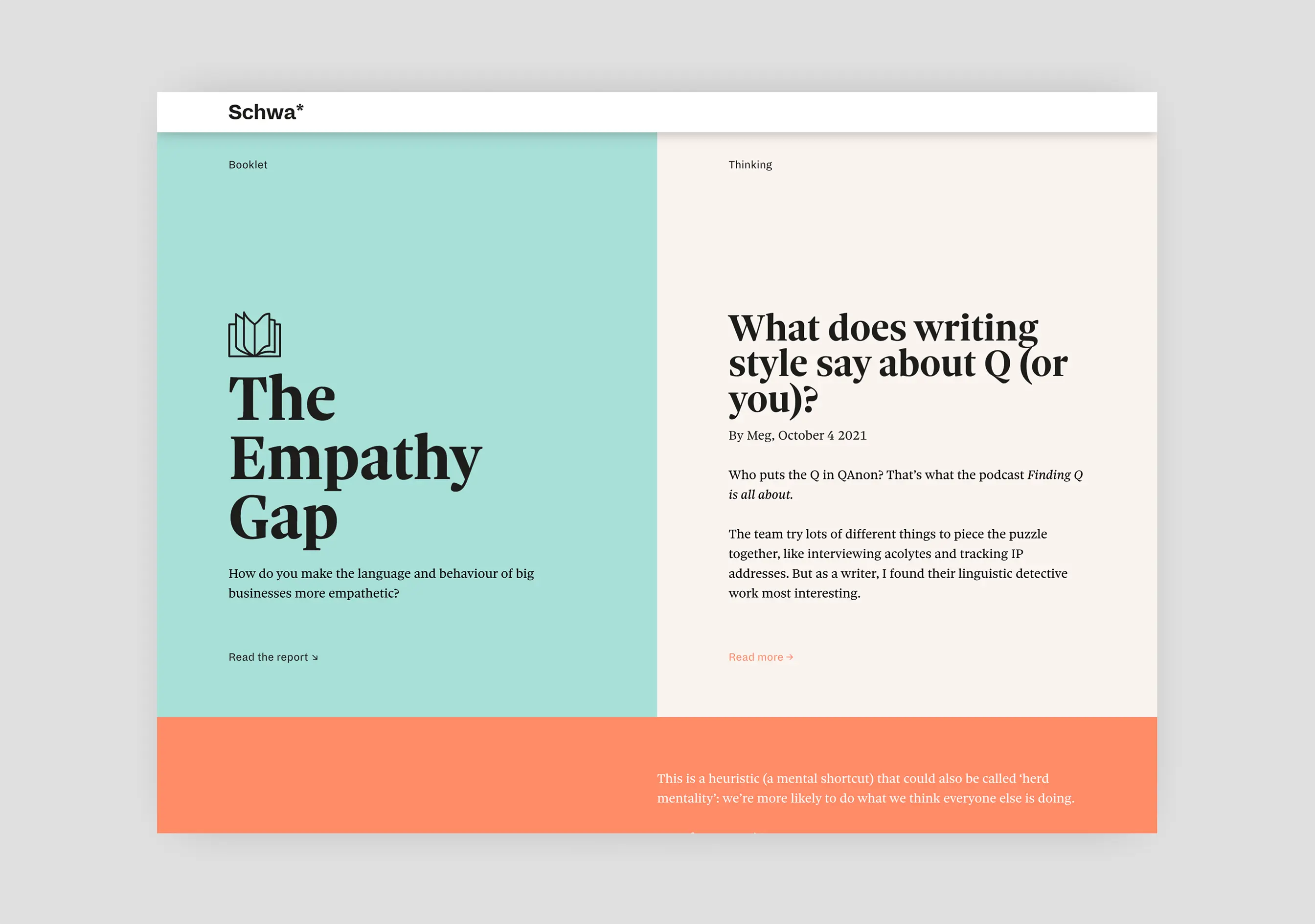 To showcase the consultancy's experience with the written and spoken word, we worked alongside our friends at BCMH to implement a design for an immersive desktop and mobile experience that put the case studies of Schwa front and centre.
Using a subtle colour palette, the structural design of the site has been kept purposefully restrained, to allow for the bold typographic elements to serve as the vehicle for communicating Schwa's values and expertise.